As we head into the summer of 2015, more and more of us will make the most of the outdoors, and begin to eat and relax out in the garden. Now that luxuries like gas-powered patio heaters are quite common, the British weather is less of a problem in stopping us getting out in the fresh air.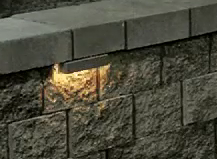 Outdoor Lighting Idea 1 – Patios
British culture is now embracing the formerly continental tradition of spending long evenings out on the patio in the fading light, perhaps even with a glass of wine or two. It's even become the unlikely venue for a social gathering, perhaps with neighbours, family or friends to enjoy.
Electricians are benefiting greatly from this change in trends, with outdoor lighting installations becoming more popular, especially the subtle variety which provides a delicate glow after dark. It's cheaper to install than many people think too, as it's far easier to dig a shallow trench along the edge of a lawn, or embed lighting into a wall, than it is to channel out a wall inside the home.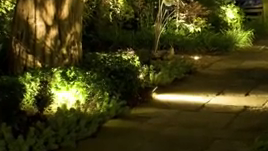 Outdoor Lighting Idea 2 – Gardening
It's not just the social animals that are getting in on the act either, the green fingered among us are seeing the advantages too. Whereas in the past many of us were limited to gardening in the light summer evenings or at weekends, we can now use garden lighting to extend our available hours into the evening all year around, although the cold winter evenings may not be too welcoming. So, if you're a keen plant grower, you might be able to try out new ideas all year around rather than just in the summer months.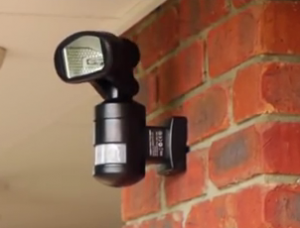 Outdoor Lighting Idea 3 – Security
The third type of garden lighting that your local electrician will be able to help with is security lighting. There's a huge range of affordable solutions to make your home less attractive to thieves, and the most popular variety are the floodlight type fittings which light up huge areas when a built in sensor detects movement. As with most security enhancements, it's about sending the criminals somewhere else, so a small investment in getting security lights installed can make a huge difference.